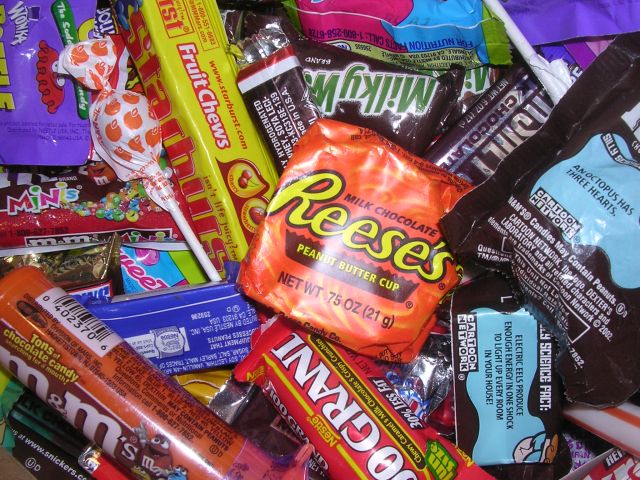 Halloween Time! How easy is it to eat a bag of reeses? I know one Halloween I shopped early for our candy, then I had to re-buy it because my hubby and I ate it all before trick-or-treat. I never really thought about the nutritional info (or really cared) before I ate these treats…but now I am thinking a bit differently. So……..
Hungry Girl has done us a favor and figured out the WW points to many of our favorite Halloween candy. Check out the link below to see…..
So as we just pop a piece in our mouth…..is it worth it???? Hmmmm????